The notice "This Message Cannot Be Displayed on Telegram" is one that users of the well-known messaging program Telegram frequent.
This Message usually pops up when there's a problem with the Message's content or when certain conditions stop the Message from being displayed.
In this introduction, we'll dive into why this Message is being sent and give you some insights into what you can expect when you come across it.
Let's get started! We'll also talk about possible solutions and actions that can be taken to address this situation effectively.
If you want to make the most out of your messaging experience on Telegram, it's helpful to understand why they display this Message. It can help you navigate the platform more effectively.
So, if you are ready, let's continue and become familiar with the reasons and solutions for the "This Message Cannot Be Displayed on Telegram" error on Telegram.
What are the reasons for "This message cannot be displayed on Telegram"?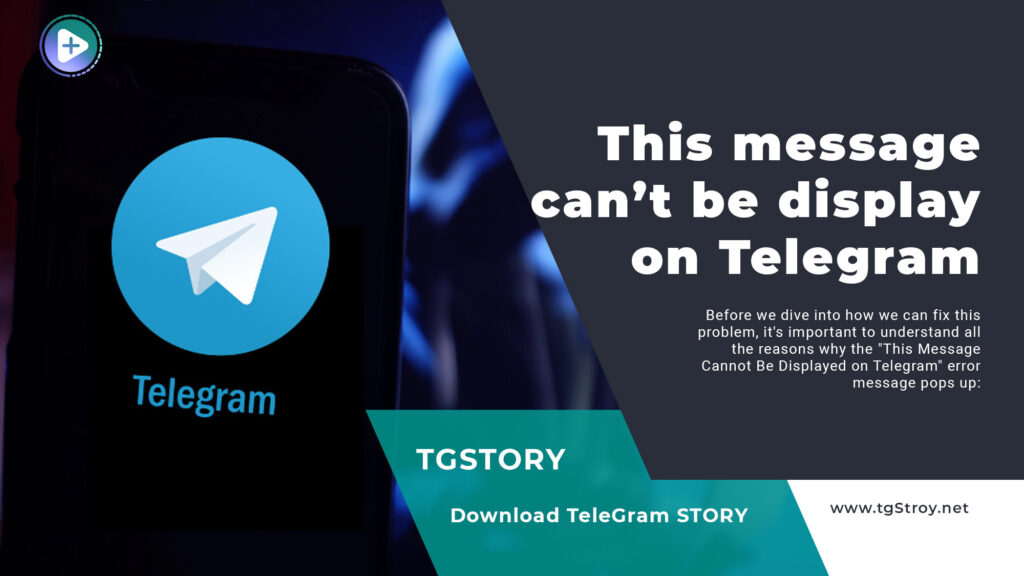 Before we dive into how we can fix this problem, it's important to understand all the reasons why the "This Message Cannot Be Displayed on Telegram" error message pops up:
1. Sexually explicit content sharing.
This warning appears because of explicit content. When such channels are discovered on the App's server, they are promptly removed.
2. Delete channels.
If you cannot discover a certain channel, the artists themselves likely removed the music or delete telegram account.
3. This content was obtained through piracy.
The App strongly encourages the transfer of huge files between users. New movies, TV shows, and other media take time to produce and distribute. Therefore, authorities take piracy extremely seriously. Sometimes, this happens while trying to get anything off of Telegram.
4. Advocating for the spread of hostility & physical harm.
Telegram does not condone the creation of channels with the express purpose of spewing hatred towards a certain group of people. These sorts of channels are banned from the App immediately and permanently.
What are the solutions to fix the "This message cannot be displayed on Telegram" error?
You can attempt these solutions depending on the sort of difficulty you're having once you figure out why this Message isn't being shown on the Telegram problem:
· Perform updates on Telegram.
This warning may not appear correctly in older versions of the App.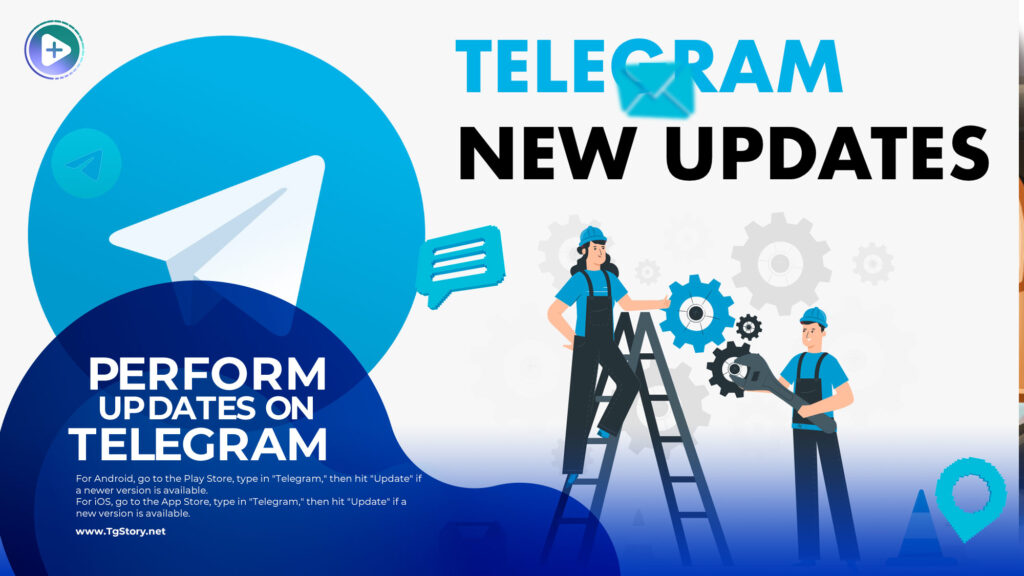 Here's what you need to do to update Telegram:
For Android, go to the Play Store, type in "Telegram," then hit "Update" if a newer version is available.
For iOS, go to the App Store, type in "Telegram," then hit "Update" if a new version is available.
· Be sure your internet is working properly.
Messages may not load or show correctly if the network connection is unreliable.
Here are some things to try if it doesn't work:
Make sure you're connected to the internet by Wi-Fi or mobile data.
To restore your network connection, you should restart your device.
Turn off any virtual private network (VPN) or proxy services that might impede your connection.
·  It's time to delete Telegram's cache.
To use Telegram without any hiccups and solve the "This Message Cannot Be Displayed on Telegram" error, you can delete the telegram cache in a few different ways:
Clearing the cache on Android
Step 1: Navigate to your phone's Settings.
Step 2: Select the Apps icon.
Step 3: Look for the Telegram at the bottom of the page.
Step 4: Select Storage, and then tap the Clear Cache button.
Clearing the cache on iPhone
Step 1: Open Telegram on your iPhone.
Step 2: Navigate to the "Settings" menu.
Step 3: Pick "Data and Storage" from the menu.
Step 4: Choose "Storage utilization."
Step 5: Select the caches you want to clear by tapping the "Clear Telegram Cache" button.
Step 6: Select the information you want to remove and click the Clear option.
· Be on the lookout for information that lacks appropriate references.
You may be unable to open the attachment if it's a file or media format that Telegram doesn't recognize. Don't hesitate to contact the sender and request that they resubmit the content in a format that can be read.
Images, movies, audio files, and documents are just some media that may be sent and received using Telegram. Simply type "Nicegram Bot" into the Telegram search box to access the bot. When the robot pops up, press the play button.
If you haven't received any messages from this bot, go to Nicegram.com and sign in. Then, choose "I'm 18 years old" and "Show content that may be sensitive" before tapping the save button.
· Verify the removal of the Message.
You won't be able to read the Message on Telegram if the sender has erased it. Contact the sender and see if they can resend the Message or tell you whether they accidentally erased it.
·Verify that your devices are compatible with one another.
You may have difficulties seeing certain content or receiving messages on an older device. Think about getting a newer phone or utilizing the web-based version of Telegram on a computer.
In the end,
Although the "This message cannot be displayed" error on Telegram might be annoying, it usually happens for good reasons, such as removing messages, content expiring, or problems with the sender's account or the Telegram platform itself.
While this may cause some initial hassle, it ultimately acts as a privacy and security measure by removing old or irrelevant messages from view.
Because of Telegram's dedication to the safety and security of its users' information, users shouldn't worry too much if they experience this issue from time to time.
Checking for app updates, verifying your settings, or contacting Telegram support if the problem continues or creates severe trouble is recommended.
In the end, users may proceed with more confidence and less interruption to their messaging experience if they know the possible reasons for this issue.
We hope the "This message cannot be displayed" error on the Telegram article is useful in helping you fix the issue.
Please explain what transpired with your Telegram account that rendered them invisible. What worked best for you from this article's suggestions?
Leave a comment below and let us know.