Telegram has become one of the most popular social media platforms in recent years. Due to its availability and ease of work, more people use it daily.
One of the most common issues while trying to enter your account is "too many attempts," we will explain how to fix it in 2023.
The reason behind this error is most probably logging in with the wrong password too many times.
If this is the case for you, don't be disappointed. We are here to cover all the methods to solve this problem quickly and fully.
Why should you choose Telegram?
The popularity of Telegram is undeniable. You can create public channels to post whatever kind of content you desire to get more followers in any field you like.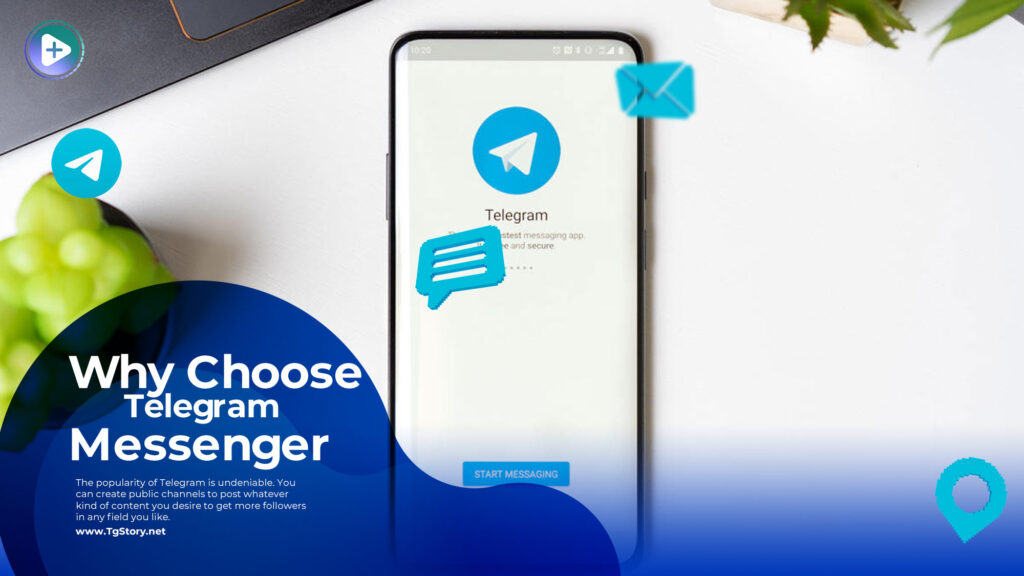 You can also realize how many times your posts have been viewed. There is also a "private channel" feature if you are conservative about your content.
Video calls, groups, and forums, finding nearby users, saving your songs, Download Telegram Story and any other type of media in saved messages are among many other services Telegram offers.
Telegram account owners often use Telegram every day. So, being unable to access the account is annoying for anyone who is a constant Telegram user.
If you are reading this article, you must have trouble with the login process, and we are here to guide you on fixing Telegram's many attempts in 2023.
What are the causes of Telegram's too many attempt errors?
You are more likely to see this error if you have unsuccessful attempts to log into your account in a short period.
As mentioned above, some Telegram users urgently need to open the app to access their accounts, so they might be in a hurry while trying to log in.
Therefore, they might enter some false information and then see the error too many attempts pop up on their screen.
Out of all the mistakes that the users might make, too many login requests and entering the wrong password are the most common.
The error is one of the most common errors among telegram users. So, you are not alone in this. We are here to help you easily eliminate this problem immediately.
As much as seeing "too many attempts" errors can be annoying, it's easy to solve. So, let's cut to the chase.
What steps fix Telegram's too many attempts error in 2023?
We can ensure that if you correctly take these steps, you will be able to have access to your account very quickly.
Don't miss out on any of the below steps, as each step could be highly significant.
1.Clearing all the caches of your app.
This step might not be the final solution to your problem. However, it has worked for a lot of users.
The process of clearing your cache is different on Android and IOS. We will cover how to fix Telegram's too many attempts in 2023 for Android and IOS users.
Android
Open settings on your device and tap on app settings.
Try to find Telegram in the list of your apps and open it.
Find clear data, click on it, and then see the clear cache option below manage space.
Tap on clear cache.
iPhone
Go to your settings.
Find the section named "general" and click on it.
Scroll down to find iPhone storage and then open it. Remember, loading all the information on your phone might take some time, so you must be patient.
Find and select Telegram in the list of your apps.
Select the offload app option.
Once the previous step is over, click on reinstall app.
After you finish these steps, your app memory is completely removed, and you can go for the login process again. If the error is not fixed, try other approaches we introduce below.
2. Try not to request too many login codes in a short while!
If you ask for a code to access your account many times quickly, Telegram will recognize it, and you will be banned from entering your account for 24 hours. If you keep doing that, you might be blocked from asking for more codes.
If you are already blocked by Telegram, simply wait for 24 hours. So, you must be careful not to ask for many codes as it would have serious and time-consuming consequences.
3. Use another device to find a way into your account.
Telegram allows you to use one account on multiple devices simultaneously. You will also be informed about all your active accounts on other devices.
Using other accessible devices is another way to fix too many attempts on Telegram in 2023.
Use your personal computer, phone, or any other device to download and install Telegram, and then try logging into your account.
4. Change date & time settings.
You are warned that you can't access your account or receive further codes for 24 hours. By changing your date and time settings, you can deceive Telegram.
Time and date settings are usually set automatically. Find this section on your phone and change it to the next day.
Conclusion
There is nothing to worry about if you see the error "too many attempts" on Telegram. As we mentioned earlier, this is a global problem that people worldwide might face daily.
You simply need to take your time, wait for 24 hours, and try again later. If it is urgent to access your account, try one of our solutions, and you can enter your account again.
Do you know of any other approach on telegram "too many attempts": how to fix it in 2023?