Telegram is a well-known instant messaging platform that provides various functions. As a result, it is the instant messaging app of choice for millions of users all over the globe, both for personal use and for professional and educational purposes.
Nowadays, one of the most important things for apps is to offer users secure and fast services. We can easily contact our friends, family, and colleagues.
Telegram has this cool feature where you can easily scroll through messages by date. It's handy when trying to find a specific message or information.
In this article, we'll show you steps by step scrolling Telegram messages by date so you can easily navigate your chats. It's a handy feature that will help you be more efficient. Let's get started!
(2) Common methods to find Messages on Telegram; a step-by-step guide
Do you ever find yourself in a situation where you're on Telegram and searching for a specific message on your chat tab?
It can be frustrating having to scroll through all the messages on Telegram to find the one you're looking for.
You can find a message-by-date option on Telegram in this case! Just apply for it, and you're good to go.
If you can't remember the day, don't worry! Even if you don't know the exact time, you can still find an approximate time.
Whether you're looking for a private or group chat message on Telegram doesn't matter. You can easily find the message you're looking for by searching for it based on the date.
So, to continue being with us to learn how we can scroll through all the messages on Telegram:
Method 1: On a smartphone, scroll through messages by date step by step
–  To access your Telegram chats, launch the app and sign in. You will see that your most recent messages are shown on the main screen. All conversations included here are both one-on-one and in groups.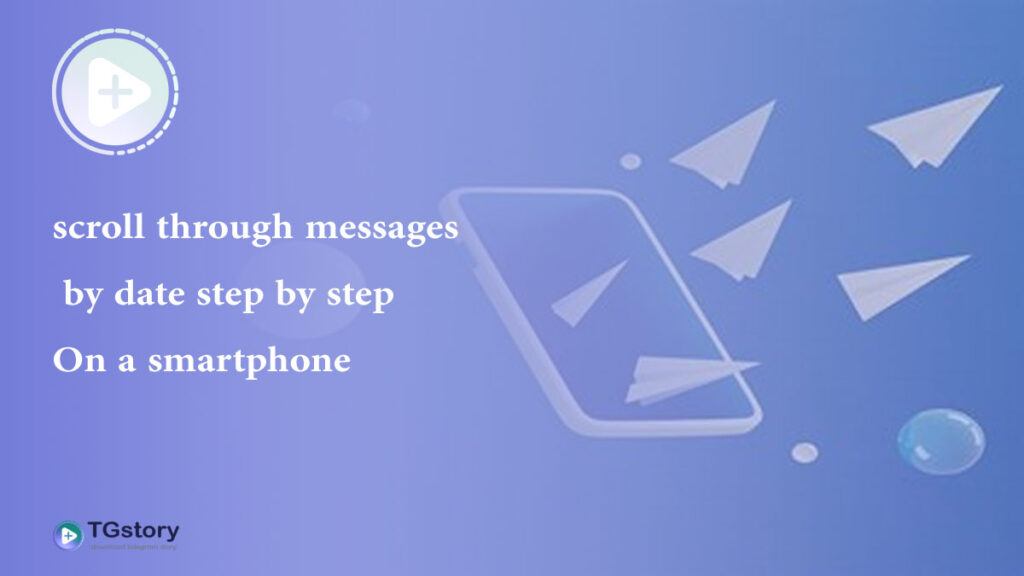 – At the very top of the conversation list is a search box. Just tap on it, and the search function will activate.
Sure! Type in the date or time frame you want to browse messages in the search bar. With Telegram, you can search in different ways! You can search by specific dates and days of the week or use relative terms like "yesterday" or "last week." It's pretty handy!
– All relevant conversations on Telegram will be shown as soon as you enter a date or time range. Pick a conversation to read through.
-The chat window will open after you click the chat option. You may now read the messages sent within the selected date period. Only the messages that meet your criteria will be highlighted when you search Telegram.
-Refining your search by including more particular terms or phrases will help you find the necessary information. This is very useful when working with lengthy conversation logs.
-Telegram's sophisticated search tools make it easy to locate past communications. The chat window's menu may be accessed by clicking the three dots (…) in its upper right corner. Media, links, files, individual message and even reply to telegram story download senders may all be searched for.
-When you're done browsing messages by date and no longer want the search results, touch the "X" button in the keywords to erase the search.
Method 2: On a PC, scroll through messages by date step by step
To search for a message on Telegram based on when it was sent, use the desktop client and the instructions below:
Step 1: First, launch the Telegram desktop application on your computer.
Step 2: Open the chat window for the individual whose message you want.
Step 3: Choose the search icon in the upper right.
Step 4: Fourthly, a search bar including a calendar icon will display in the upper left.
Step 5: Fifthly select the day you'd want to receive a message by clicking the calendar button.
Step 6: Sixthly, after selecting a date and time, the chat window will automatically advance to the specified time and display the message.
Step 7: Seventhly, if you need to remember the date of your communication but do remember its content, you may type keywords into the search bar instead.
Telegram will display all messages containing the keyword if you type it in the complete search field before entering the conversation or group tab.
The tips for scrolling Telegram messages by date you should consider
Searching your Telegram chat history by date might help you find certain talks. Tips to effectively do this: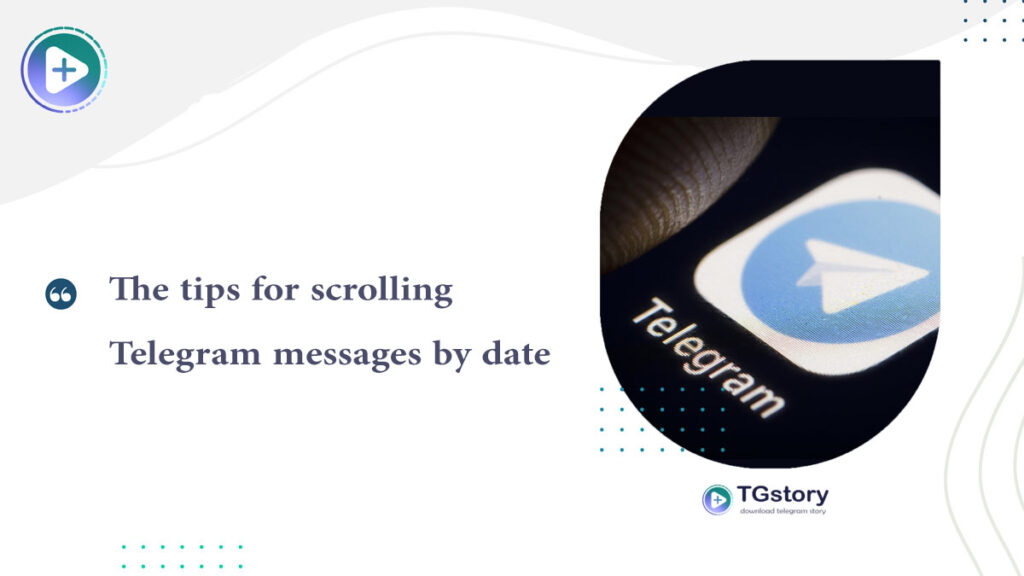 Know the Date Range: Before scrolling, know the date range you want. This will save time and restrict your search.
Use Telegram's Search Function: Enter keywords, phrases, or dates to find messages. Use this to navigate to chats from a certain date rapidly.
Tap the Calendar symbol: Some Telegram versions let you tap the calendar symbol to choose a date. This automatically opens that day's messages.
Scroll Bar: The chat window's right side usually has a scroll bar. Drag this scroll bar down to rewind. Telegram versions can show dates as you scroll.
Hold and Drag: Drag a message in the chat window using your finger or mouse. The conversation history will scroll backward, letting you go back by date.
Desktop Search: Telegram's desktop and web browser search functions can be more thorough. Enter date ranges to locate messages.
Archive messages: If you often seek older messages, archive conversations you don't require. This reduces clutter and makes it simpler to discover talks.
Be Patient: Scrolling back can take a while, depending on how far. Patience and pauses are essential.
Remember that app versions and devices affect how easy it is to scroll messages by date on Telegram. If one approach fails, try another. You can effectively explore your chat history and find messages using these suggestions.
Conclusion
Scrolling through Telegram messages by date is a useful tool that improves user experience and streamlines conversation navigation.
Following the methods outlined in this article, users can easily retrieve messages from specified periods.
Users can quickly and easily access prior discussions for research or other reasons by following the steps described. This is a helpful function when searching a lengthy conversation log for specific information.
Sorting messages by date on Telegram makes them easier to find and more manageable. It allows people to go back and read previous talks without going through much extra work.
We tried to gather beneficial data for you, and we hope they are useful in finding your desired message.
Finally, if you have an extra method for scrolling Telegram messages by the date that can help us, please share it in the comment section.