Today, no one gives addresses to others on paper. Instead, they share their location using different messaging apps.
One of the apps featured with the sharing live location feature is Telegram, making tracking the location on a map easier than the traditional way.
You can share your current or targeted location with a user or a group of users on the Telegram platform.
When you want to share your location with someone on Telegram but need to know how to do it? You can keep reading this article to learn how to share your live location on Telegram.
Why do you need to use the sharing live location feature on Telegram?
How people communicate with others undergoes a huge revolution affecting all aspects of their lives.
They don't use the traditional ways for exchanging data and information, and they feel more convenient using apps on their phone, allowing them to manage everything there.
Talking about modern life, no one writes their address on paper to visit their friends since they can do almost most of their work on a single but complicated smartphone.
So, sharing a live location on the telegram app allows users to access others' addresses while driving and cannot bring a paper to write it.
Also, they can open the shared location on a map, which directs people to the destination.
In addition, when you want to share your location on Telegram with a large group of people at wedding time, for example, you can do it without typing the to each person.
when your location is shared with your friend they can view telegram stories without any problem.
How to share your live and current location on Telegram?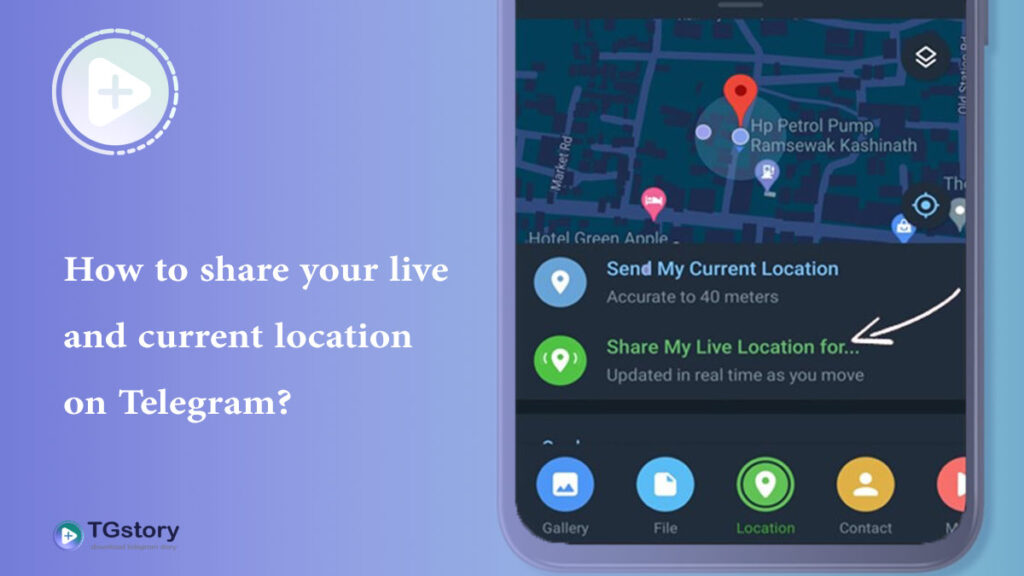 When you share your live location with your friends and others on Telegram, the recipients will see your current location during the sharing period.
Remember to keep your location and personal location private, such as your accommodation place, from unknown people.
Before sharing your location, ensure that you are using the new version of Telegram since this feature is only available for the 4.4 version and higher versions of Telegram.
Here are steps that you can follow to share your location on Telegram:
Open the telegram app and then open the individual or group chat with which you want to share your location.
Click on the paperclip at the bottom of the screen beside the type section.
Here, choose the 'Location' icon from the pop-up menu.
The Telegram app will ask for your location permission.
Then select the 'Share Current Location' or 'Share My Live Location' option.
After choosing this, you are given three options to choose the time you want to share your location (15 minutes, 1 hour, and 8 hours).
Note that this feature is only available on smartphones; you cannot share your location using pc or computer.
How to share a map on Telegram?
Another option that you can use to send your location on Telegram is the Maps app.
To do this, you can follow the steps below:
Launch the map app on your device.
Find your location by enabling GPS or searching manually.
After finding your targeted location, tap on the address.
You will see an option at the bottom of the screen displaying the 'share' or 'send' option.
In the pop-up screen, find the Telegram app and tap on it.
After choosing the Telegram app, it will run on your phone, and you can choose a chat or group you want to share your map with.
Choose the chat and tap on the send button.
Sharing a map on Telegram does not appear as a live location; it will be a static map.
How do you stop sharing your live location with others on Telegram?
Suppose you choose the longest time of sharing live location on Telegram and don't feel convenient that others can access your current location as it is updated during the shared period. In that case, you can stop sharing locations instead of waiting for the sharing time to be over.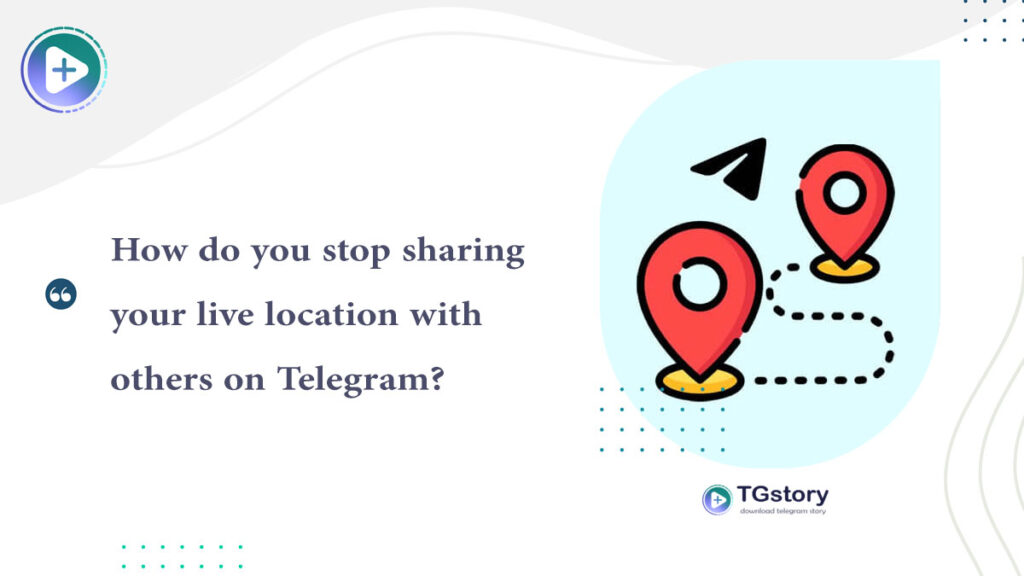 Here are steps that help you to stop sharing your location:
Open the Telegram app on your device.
Head to the chat or group that you shared your location with.
Your live location will display as a notification under the chat header.
Besides the location notification, there is an 'X' icon that you can tap on it to stop.
So, by following these, you will have no more concerns about your privacy.
How do you send fake locations on Telegram?
To keep your privacy or mess up with your friends, you should change your location and send them a fake location on Telegram. To do this, you can get help from a third-party app for sharing fake locations on Telegram.
Many apps are allowing you to send fake locations on Telegram that you can choose from, and one of the apps we recommend to you is Fake GPS. Here are steps:
Open your Google Play store and search for the Fake GPS app.
Download the app and then head to the Settings section on your phone.
Make Developer options enable and select the right app in the 'Select mock location app'.
Open your app and adjust your location to the one you want.
Tap on the map and type the coordinates.
Then tap on the start button to set a new location.
You can tap on the stop button when you find your favorite location.
After doing this, your phone is set to a fake location.
Let's recap
Using Telegram's sharing live feature helps you get rid of typing addresses for others manually when you want to visit your friends or others.
Sharing a live location on Telegram is straightforward, and you can do it by following the steps outlined in the article.
Hope you find reading this article useful and learn how to share your live location on Telegram.
If you have further questions in this field, please don't hesitate to ask us in the comment section