Telegram is one of the promising apps in the case of text messaging, and due to its various options, it grabs lots of users every day.
When someone joins Telegram, you will be notified by getting a notification from Telegram, and getting lots of notifications from Telegram, particularly when you wait for an important message, can be annoying.
In this article, we focus on who gets notified when someone joins Telegram, and if you have the same question, you can keep reading this article.
Who gets a notification when you join Telegram?
Those with your phone number saved will be notified when you join the Telegram platform.
Even if you don't have their phone number saved, they can see it once you join the Telegram.
But if they turn off the notification for joining contacts to Telegram, they will not be notified that you have an account on the platform. In this situation, they should look at their contact list, scroll the screen, and find your name.
If you don't like seeing the notification from Telegram alarming you, someone from your contact can join the platform, and you can turn the notification off yourself. But how.?
Follow us in the next section to learn.
How do you stop Telegram from sending notifications to contacts who joined?
Here are steps to follow to turn off notifications for contact join on Telegram: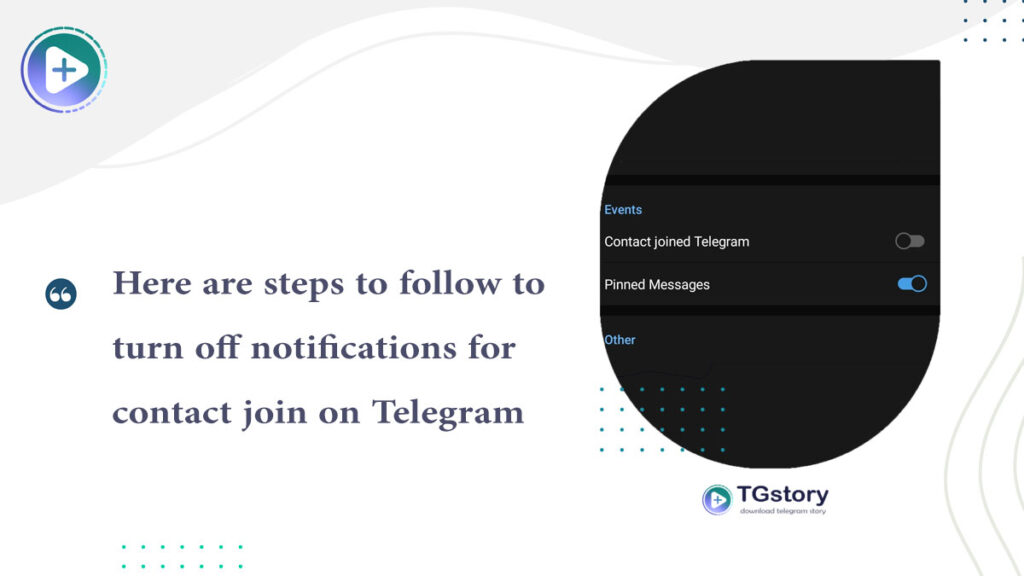 On Android
Open the Telegram app on your phone.
Tap on the three-line menu in the upper left corner.
Then, Choose Settings from the menu.
Now, hit the 'Notification and Sounds' option.
Locate the Events section and disable the 'Contact joined Telegram'.
On iOS
Open the Telegram app on your device.
Select the Settings icon from the bottom menu.
Then tap on Notifications and Sounds.
Locate 'New contacts' and make it disable.
Using this method, you can only turn off contact join notifications and not prevent Telegram from showing chat threads.
You must stop contacts from syncing to the platform to eliminate chat threads for new joining contacts to Telegram.
And if you unsync contacts to Telegram, you will not be able to see your contacts on the Telegram app. So, you cannot start chatting with people on your phone contact list.
If you don't need to be in contact with people saved on your phone and want to join some groups or channels or use bots, you can limit the Telegram access to your contact list.
Here are steps to limit the Telegram access to your contact list:
On iOS
Open the Settings on your phone.
Then, locate the Privacy and Security option.
By tapping on the Contacts option, you can see apps can access your phone contacts.
Turn off the toggle beside the Telegram app.
On Android
Open the Telegram app and head to the 'Settings' section.
Then, choose the 'Privacy and Settings' icon.
Followed by this tap on 'Data Settings'.
Then choose 'Delete Synced Contacts'.
Tap on the 'Delete' button.
After doing this, you will delete your contacts on the Telegram server and will not be notified when someone from your contacts joins the Telegram platform.
Does Telegram notify you when you join a group or channel?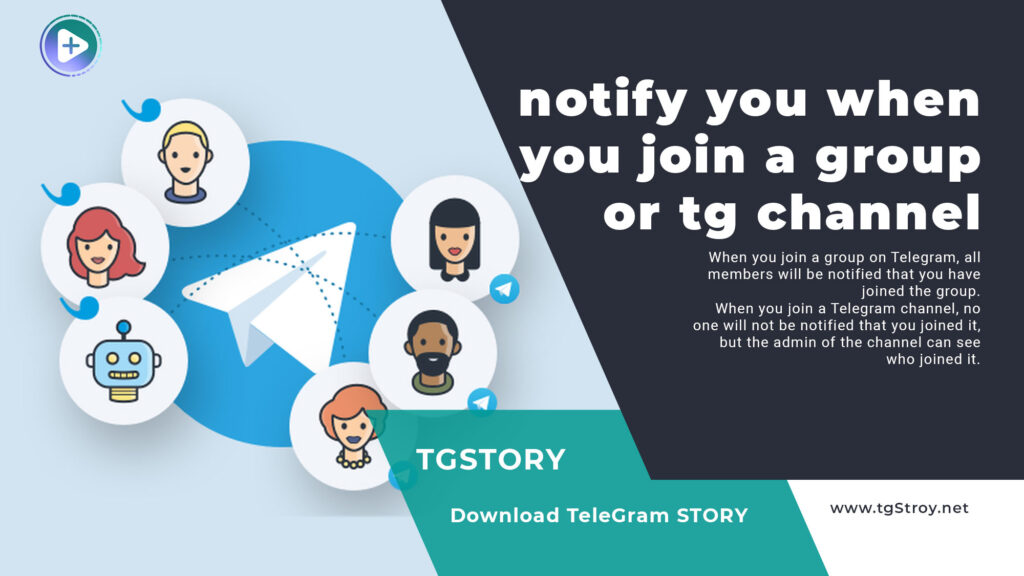 When you join a group on Telegram, all members will be notified that you have joined the group.
When you join a Telegram channel, no one will not be notified that you joined it, but the admin of the channel can see who joined it.
Telegram Channels' administrators can send silent messages to their subscribers, a feature not available in Groups.
As the name suggests, silent messages are received without any notification sound.
This feature is useful for sending important messages to recipients in a different time zone without causing any disturbance.
Pros & cons of getting notification for contact joining Telegram
Although you may consider getting a notification for contact joining on Telegram, to be fair, it has both advantages and disadvantages; by measuring these, you can better decide whether to turn off this feature or not:
Pros
Detecting your new contact on Telegram: When you are notified that someone has joined Telegram, you can start chatting with the one you love to keep in contact. Otherwise, you must check your contact list frequently to see who joined the platform.
Makes your network strong: When your contacts on Telegram are notified that you are using Telegram, it is more likely that they will invite you to friends or family groups. And you can be in contact with other members as well.
Cons
Privacy concerns: Some users don't feel happy when others detect they are joining Telegram.
Receiving messages from unwanted contacts: You might not like to get messages from your contacts, and when they recognize your presence in Telegram, they start sending messages to you.
If you don't want others to detect your presence because of privacy issues such as your profile picture, you can limit user's access to your profile picture and last seen.
How to limit users' access to your profile & last seen option?
Open the Telegram app and head to the Settings section.
Tap on Privacy and Security.
Then come to the 'Last Seen & online' option and choose Nobody.
In the 'Profile photos' part, choose Nobody or other options according to your desire.
You can make more in the Exceptions section and choose Never Share with the option to limit specific persons' access to your profile photos.
Summing up
Telegram sends a notification when someone from the contact list joins the platform. This lets users detect who is using the Telegram app and start communicating with them.
Getting too many notifications from Telegram can annoy users, and they want to turn it off, especially when someone joins the platform.
I hope you find this article, 'Who gets notified when someone joins Telegram?' useful and get more information on managing Telegram notifications.
Do you prefer to turn off the Telegram notification for joining contact? Why? Let us know in the comment section about your unique preference.