Telegram Premium is an optional subscription service that unlocks additional exclusive features, while helping support the development of the app. It is a part of Telegram's sustainable monetization – driven by our users, rather than advertisers or shareholders. This way, Telegram can remain independent and prioritize its users first. you must buy telegram premium but in TgStory we tell you a trick to get free telegram premium
how to free subscribe to telegram premium
Telegram Premium is a subscription service that offers additional features while supporting the app's development. Unfortunately, there is no official way to get Telegram Premium for free. However, I can guide you through the process of getting free subscribe to telegram premium.
get free telegram premium From Telegram giveaway
Telegram now allows channel owners to host Giveaways for their followers, offering them a chance to win a free Telegram Premium subscription. Here's how it works: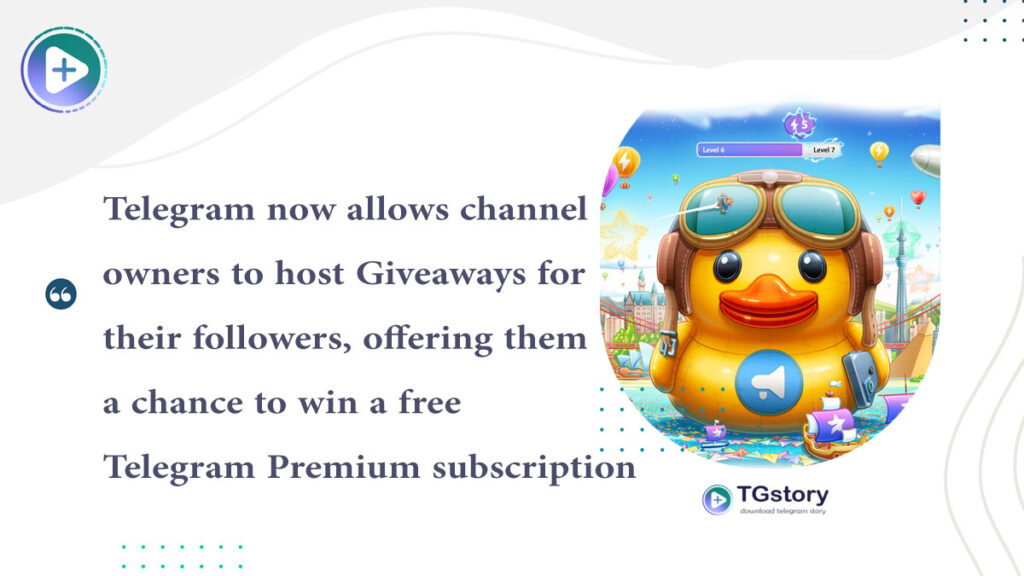 Creating a Giveaway:
Channel owners can initiate a giveaway by following these steps:

Go to the channel's Channel Info.
Click on the three-dot icon (either vertical or horizontal).
Navigate to Statistics > Boosts.
From there, select "Get Boosts via Gifts" to start the giveaway.

The organizer specifies the number of winners, the duration of the giveaway, and other rules.
They can also choose whether all subscribers or only new subscribers are eligible.
Additionally, they can restrict participation based on certain countries or require participants to subscribe to other channels.
Prizes and Verification:
Telegram will randomly select winners based on the specified rules.
Lucky winners will receive gift codes as links, which serve as public verification of their win.
Each code includes a free subscription to Telegram Premium.
Organizers can even add other prizes to make the giveaway more exciting.
Boosts and Channel Growth:
Channels automatically earn 4 boosts for every subscription they give out during the giveaway.
These boosts help channels level up and unlock features like stories and custom colors.
Paying for Giveaways:
To start a giveaway, the organizer must pay in advance for the Premium subscriptions they wish to award.
Payments can be made from any Telegram app, but using @PremiumBot or SmmAcc is more affordable.
More Boosts for Users:
Starting now, each Telegram Premium account receives more boosts as part of its subscription.
Users who pay for their own subscription receive 4 boosts to spread among several channels or give specific channels multiple boosts.
Even if you already have Premium, you can still enter, win, and pass the prize to a friend. Enjoy the benefits and share the excitement!