Although Telegram is a successful app for messaging, it is not error-free.
Given its errors, most users prefer to use Telegram not only for personal use but also for commercial purposes since it is packed with lots of additional features.
If you face errors on Telegram that annoy you, you can find solutions to handle your issue.
In the article 'What Are the Common Errors of Telegram?', we look at details and the methods you can use to fix them.
What are the common Telegram's errors?
Here is the list of issues that you may face using Telegram: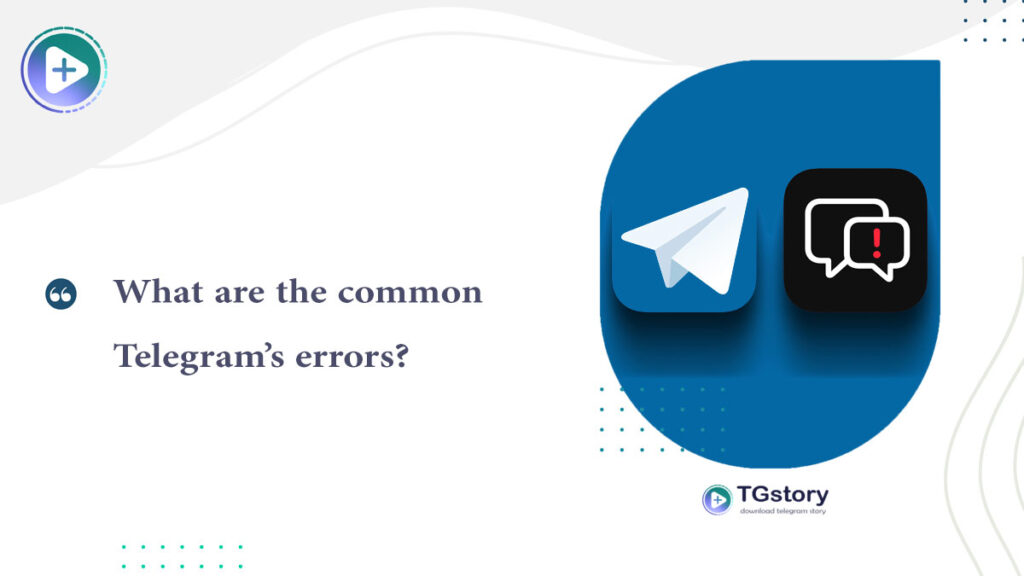 1.Telegram notification does not work
One of the main issues that may bother you while using Telegram is when Telegram notifications do not work.
You can fix this error on Telegram using these methods:
·Check Telegram settings
Open the Telegram app on your device and head to the Settings section.
Choose 'Notification and Sounds' in this part.
Check to see all notification options are enabled.
After checking the telegram notification section and enabling enable, if you don't receive a notification again, you must check your phone settings:
·Check phone settings
Open the 'Settings' section of your phone.
Locate the 'App' and scroll down to find the telegram app.
On the next screen, tap 'Notifications' and enable all notifications for the Telegram app.
Another method that you can use to fix telegram notification not working is disabling do not disturb mode.
·Disabling the do not disturb mode.
Suppose your telegram issue in the case of notification remains. In that case, it might be because you enable do not disturb mode on your phone and cannot see telegram notifications.
To resolve this issue on your device, head to Control Center if you use iOS and swipe down your status bar on your Android phone.
·Update your iOS
If you are an iOS user, you may not be able to see Telegram's notifications on your phone due to the old version of iOS.
To get rid of this issue on iOS 16, you can use iOS system recovery tools like iMyFone Fixppo.
2.Telegram Voice Messages or Calls are not working.
Another common issue using Telegram is voice messages or video calls not working.
You can fix it through these steps:
Open the Settings section on your phone.
Then, locate the Accessibility in the 'Settings' section.
Turn off Sound Recognition.
Tap the microphone button beside the text box if you cannot see the voice message icon on your telegram chat screen.
3.Login issue on Telegram.
If you cannot log in to the Telegram platform for different reasons, you can follow the methods below to fix your issue on Telegram.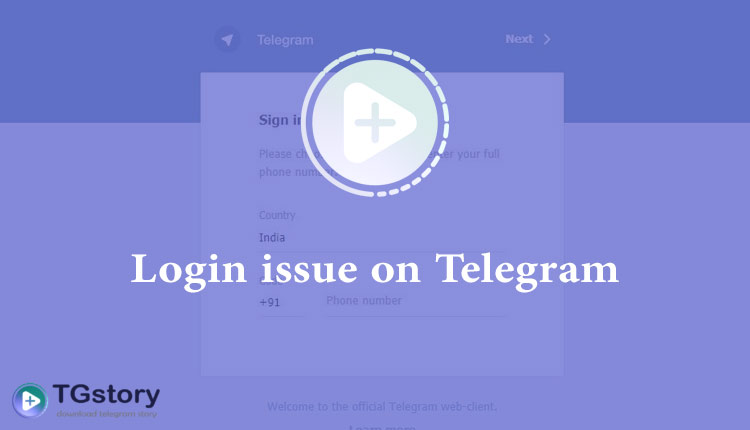 ·Log in to Telegram using another device.
One of the ways you can solve this issue is by using another device.
·Contact telegram service carrier
If you haven't received the login code for Telegram yet, consider contacting your service provider, as the issue might be related to a service problem. They can assist you in resolving the issue.
·Choose the call option for receiving the code.
Instead of SMS, you can choose the call option to receive a verification code.
To receive a call from Telegram, you can tap on the 'Did not get the code' button in the Telegram app.
·Create an account with another phone number.
If you haven't received the login code for Telegram yet, consider contacting your service provider, as the issue might be related to a service problem. They can assist you in resolving the issue.
·Wait a few hours and try again.
After trying these methods, if the telegram issue persists, you have no choice but waiting to the telegram app to fix it.
4.Telegram media does not load
If you use Telegram for sharing media and cannot view media on the platform, you can apply the methods here:
·Clear telegram app's Cache and Data
Head to Telegram's settings section.
Then tap on Storage Usage, then choose Clear Cache.
·Enable background Data Usage.
Enabling background data usage, you may be unable to load images on Telegram.
Go to the Settings section on the phone.
Then locate the General option and then choose Background App.
Tap on Telegram and enable Background App.
·use tgStory to download telegram stories
if you can't load telegram story, tgstory.net is here, you can download telegram story with this tool.
5.The Telegram bot is not working.
If you send many messages at once through a Telegram bot, you might encounter errors using Telegram because the API restricts the number of messages to 30 per second.
To resolve this issue, it is recommended to distribute your messages over longer periods.
6.Telegram not opening
If you have trouble opening the Telegram app, here are some available methods that can help you solve errors on Telegram:
Update Telegram app
Reinstall Telegram app
Turn off Battery Saving Mode
If Battery Saving Mode is enabled on your phone, you may face an issue opening Telegram.
Here are steps to make it disable:
Head to phone settings and choose Battery.
Check Power Saving or Low Power Mode is deactivated.
Press Energy Saver, then choose Telegram.
Disable battery optimization.
·Disable Low Data Mode
When low data mode becomes active on your phone, it will restrict cellular data usage, limiting the telegram function.
On iOS
In the Settings section, go to Mobile Data.
Here, disable Low Data Mode.
On Android
In Settings, navigate to Network & Internet.
Tap on Data Saver and make it disable.
7.Telegram is not playing videos.
Normally, Telegram cannot use these methods: play shared videos. To solve this issue, you can use
·Convert videos' format.
Telegram can only support certain formats of videos, and once you cannot play a video on Telegram, you need to convert it to the following formats:
3gp
Asf
Avi
Divx
DV
Flv
Gxf
M2v
Mkv
Mp4
Mpeg
Webm
·Using another video player
If you cannot fix your issue using the previous method, you need to open your video with the help of another application.
The bottom line
When you use Telegram, it is normal to face errors since it is an app and not free of any errors.
In this article, we discuss common errors of Telegram, from notification not working to not video playing. In addition, you can also find useful solutions for getting rid of these errors.
Please read this article, 'What are the common errors of Telegram?' and enjoy using the Telegram app as before.
What is your issue using the Telegram app?
Tell us in the comment section