You probably already know that Telegram is famous for its privacy features. It even has this cool thing called Secret Chats.
This cool feature lets you have private conversations so nobody else can snoop on your messages.
Finding and accessing these secret chats can be tricky for new users. If you're wondering about finding a secret chat on Telegram, let's dive into it!
We'll explore different methods to locate a secret chat and discuss the advantages of using this cool feature.
So, let's get started!
Telegram's Secret Chat: What Are They?
Earlier, we saw that Telegram's secret chat features provide end-to-end encryption.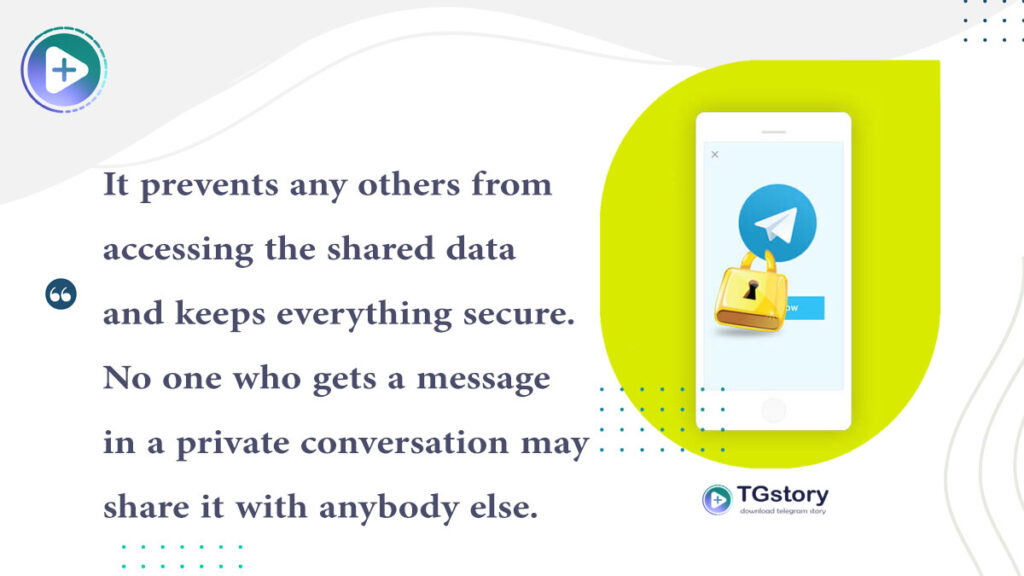 It prevents any others from accessing the shared data and keeps everything secure. No one who gets a message in a private conversation may share it with anybody else.
In addition, if a person deletes a message on their end, it will also be removed from the other user's end.
Telegram makes it simple to organize and communicate with large groups of people—up to 200,000 channels or persons, for example, with a single broadcast.
Telegram makes it simple to communicate with one's phone contacts and locate individuals using their usernames. Telegram combines elements of both email and text messaging.
To continue, let's learn how to create a secrete chat on Telegram:
What are the instructions for Creating a Telegram Secret Chat? (iOS & Android)
Now that you know what Telegram is and how the secret chat function works let's look at how it's activated on a mobile device. The only difference between the Android and iPhone methods is the look of the user interface.
Starting a secret chat on Telegram is pretty simple! The setup process only takes a few minutes, so you'll be up and running quickly.
1. iPhone
To begin a Telegram secret chat on an iPhone, touch the user's name at the top of the screen. Then, proceed with the instructions that are stated below:
First, choose the user's name from the contact list.
Next, hit the "more" button. For a proper example, please see the picture below.
In this step, the user can click the "more" button to show the three choices. Optional features such as "block user" and "secret chat," join, "share contact," and "start the secret chat."
Finally, select the option to begin a private conversation. After selecting this option, a second window will open to confirm your selection. Just hit the play button, and you're finished.
2.Android
On an Android, tapping the user's name at the top of the screen will initiate a secret chat with them using Telegram. Then, please follow the steps outlined below:
The first step is to touch the contact's name on an Android phone. When you choose a user, three dots will appear in the upper right corner of your screen.
Second, after selecting the More option, further choices will appear. Screen chat, contact sharing, banning, removing, and editing are all part of this feature set. Start the procedure by selecting the screen chat option from the menu.
Third, a second window will open once you click this button, requesting confirmation of the previous action. To begin the task, use the "start" button.
If you follow the following instructions, you can access a secret chat mode on Telegram.
The Telegram chat list displays these conversations separately, denoted by a lock symbol. All of them can be recognized right away.
How do you find a secret chat on Telegram? (Easy & practical methods)
It's important to identify a secret chat on Telegram so that you can keep your conversations private and secure.
We've got a quick guide for you on how to find a secret chat on Telegram:
The lock symbol in the window's upper right corner tells you whether a Telegram chat is private.
Telegram does not save private conversations to its servers; therefore, they cannot be accessed from another device.
It was private if you could not access a chat on another device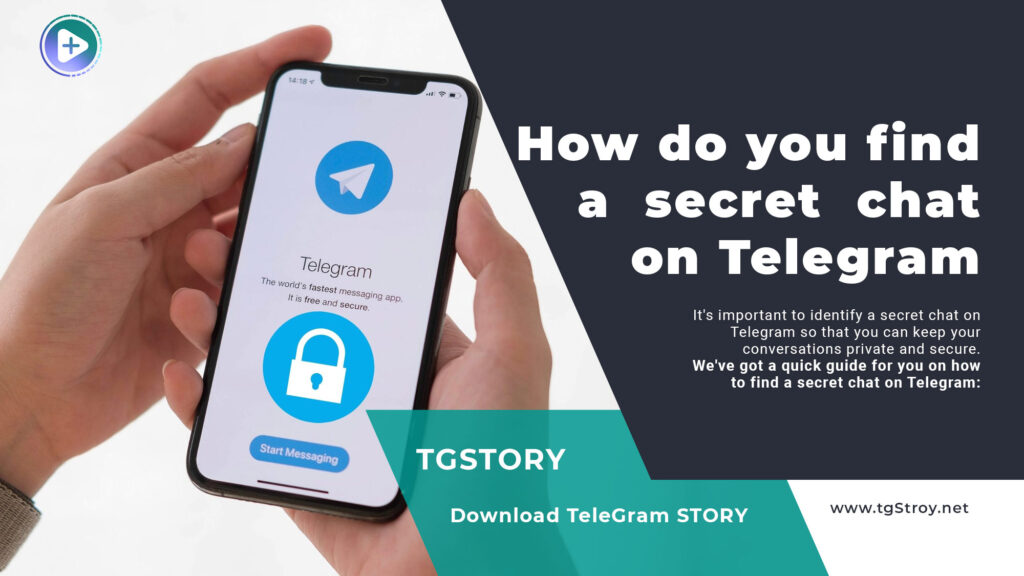 You can verify the encryption keys of your Telegram contacts.
When you see "encryption key verified," the conversation is encrypted in a secure conversation.
Following the procedures above, you can find a secret chat on Telegram and keep your conversations private.
Why should you use Telegram secrete chat? (Features & benefits)
Telegram's secret chats offer several pros and features that make it a valuable tool for secure messaging.
So, to continue to follow us to be familiar with some of the benefits of secret chats on Telegram:
1. A countdown to destruction.
In Telegram secrete chat, you can choose an expiration period for messages. Your chats will be even more secure and private thanks to this addition.
2. It cannot be forwarded.
This feature of Telegram is just that: private conversations between you and one other person that cannot be shared with anyone else.
3. And third, there are absolutely no online backup options.
Telegram's servers do not keep secret chats, so even if someone else can access your account, they cannot read your private messages.
4. Key authentication number four.
To preserve the privacy of your communications on Telegram, you can check the encryption keys of your contacts.
In the end
Finally, finding a secret chat on Telegram might be complex and sensitive.
Telegram's encrypted private conversations, or "secret chats," offer users several advantages. Telegram makes it easy to both discover and start a private conversation.
If you follow the advice in this post, you can utilize Telegram's secret chats with complete peace of mind.
Telegram's secret chat function is ideal for discussing delicate matters with others. Our online chats and personal information must be protected; therefore, we must take action now.
Finally, tell us how you recommend looking for a private Telegram conversation.
We are waiting for you to share a secret chat on Telegram ideas with us in the comment section.