Telegram and other messaging platforms have helped us grow our online companies because of their versatile features that enable us to categorize and disseminate our various product and service offerings more precisely.
Although WhatsApp has widespread use, only some are aware of the advantages offered by Telegram. In reality, its usefulness extends well beyond mere communication.
The platform allows us to tailor our outreach to smaller, more focused audiences.
This is why we're writing to explain the telegram specialty.
So, we invite you to follow us to learn what Telegram is and why you should use it.
What is Telegram & what is its function?
Telegram is a messaging app that lets you stay in touch with friends and family without giving away your phone number.
This is achieved using a communications protocol called MTProto, which allows many disconnected devices to launch independent sessions simultaneously.
Pavel and Nicolai Durov, brothers, developed the app in 2013 to compete with WhatsApp. You may transmit messages, videos, audio notes, and more using its cloud.
End-to-end encryption ensures that everyone except the two parties can read your conversation.
The platform allows us to tailor our outreach to smaller, more focused audiences.
(5) Common purposes you should use Telegram
Now that you know Telegram, it is time to learn why you should use IT.
So, there are so many things you can do with Telegram!
Let us tell you about a few of the purposes can Telegram be used in continue:
·Sending out messages (Text, voice & video)
As expected from an IM service, you may communicate with your friends and family in real-time by sending and receiving messages on Telegram. Protecting your anonymity online includes not giving out your phone number.
Telegram allows you to choose your username, making it easier to be located via the app's internal search function. If you know a user's username, you can locate them in seconds.
You can have limitless video calls with many people and send and receive videos, audio, messages, download story , etc. Do it all on your computer or mobile device.
·Data archiving
Among the many benefits given by Telegram, this is undeniably a highlight. Yes, you can save and archive your data on Telegram.
Your conversation history and any attached files will be saved indefinitely until you remove them from the platform's cloud.
If you start today, how much money can you put away? Videos, audio, and other audiovisual content can be stored in a limited space.
Make separate groups for conversations based on their topics. Things like photographs, office supplies, and other mementos are examples.
How much of a file can I send? The maximum size is 15 GB, although that's plenty for most documents.
·Organize & creating supergroups.
The ability to form groups is standard in most chat programs, but "super groups" on Telegram are in a league of their own.
What is the maximum number of people you can message using Telegram? It has more than 20,000 active participants.
This is amazing, and individuals like you work for huge corporations that need frequent communication.
You won't have any trouble using Telegram, and it won't take up any room on your device's storage also you can create telegram account via email .
· Create channel
A Telegram channel is a fantastic resource, particularly if you own a digital business.
It's a one-way conversation, so only the moderator may communicate with the users. The folders function as a means of communication within a community and can be either public or private.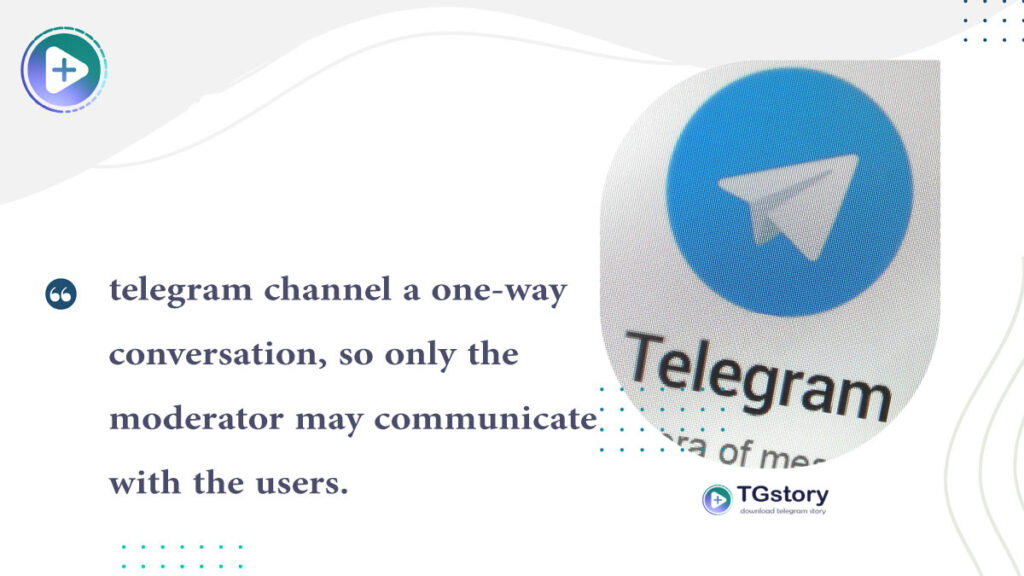 The channels are great for your brand because you can stay in touch with prospective consumers, update them on your goods and services, and solicit their feedback on improving them.
·Creating subfolders for conversations
Even though creating a folder for messages on Telegram is helpful, only a few individuals know this function.
Once installed, Telegram will automatically sync with your phone's address book, allowing you to import all your contacts into the app.
The issue is that there are so many conversations at once that you can only sometimes locate the person you need to speak with when you need to.
The option to create folders for various subjects is a potential answer to help you maintain some semblance of order in the mayhem.
Conversations with individual contacts regarding a certain subject will be stored in their respective folders. Doing so will make the platform more organized, and your work time will be better used.
What makes Telegram apart from the others?
Now we all understand that Telegram is a practical and fantastic app with useful applications in your everyday life.
We think it's great since it's a whole software that can be put to use in a variety of ways, not only for communication, so let's go to be familiar with them:
1.Your files are backed up regularly.
The first justification is that you will use the Telegram cloud to store backups of your files.
Even if there are many choices now, remember that some cost money or have other restrictions.
Telegram can store an infinite amount of data, and its folder system makes it easy to categorize messages by topic.
Your hard drive won't crash, and you won't have to depend on cloud storage like Google Drive.
2.Safety & protection.
Many experts suggest using Telegram for discussing sensitive matters because of its end-to-end encryption.
It's all the rage to discuss the sanctity of private discussions. Telegram is now obligatory since, as I'm sure you already know, spy services monitor our communications.
3.Several separate sessions
Telegram is so serious about security that it offers two-factor authentication to ensure it's you when you log in.
Multiple sessions on Telegram may be created for the same account, and you can log in from any device you've previously used to access it.
In the end,
To sum up, Telegram is a secure messaging platform with many features that improve user interaction and cooperation.
Telegram offers a safe space for people to share information thanks to its focus on privacy, end-to-end encryption, and self-destructing communications.
Because it is cloud-based, users' communications and media are always up to date across all their connected devices.
Channels, bots, file sharing, and voice/video conferencing are just some of how Telegram's many uses are expanded from simple messaging to formal business networking.
While there are other messaging applications out there, the capabilities offered by Telegram make it a popular option for people looking for a middle ground between simplicity and security.
What about you? Why do you use Telegram? Have you already experienced all the benefits it offers?
Please share your ideas and experiences in the comment section about what Telegram is and why you should use it.