As a powerful and popular messaging app, Telegram offers different options for users to communicate more effectively.
However, it cannot grab all users' attention successfully, and they switch to another messaging platform for different reasons.
In this case, you can delete your Telegram account using different devices.
In this article, we let you know how to delete your Telegram account and what to do before deleting your account to preserve your important data on Telegram.
If you don't know how to do these, why don't you join us in this article?
How to delete accounts on Telegram?
If you want to get rid of your Telegram account and delete it, you can do it on different devices, depending on the one you use to connect your Telegram account.
Deleting Telegram account on PC
Here are the steps that you need to follow when you want to delete your Telegram account: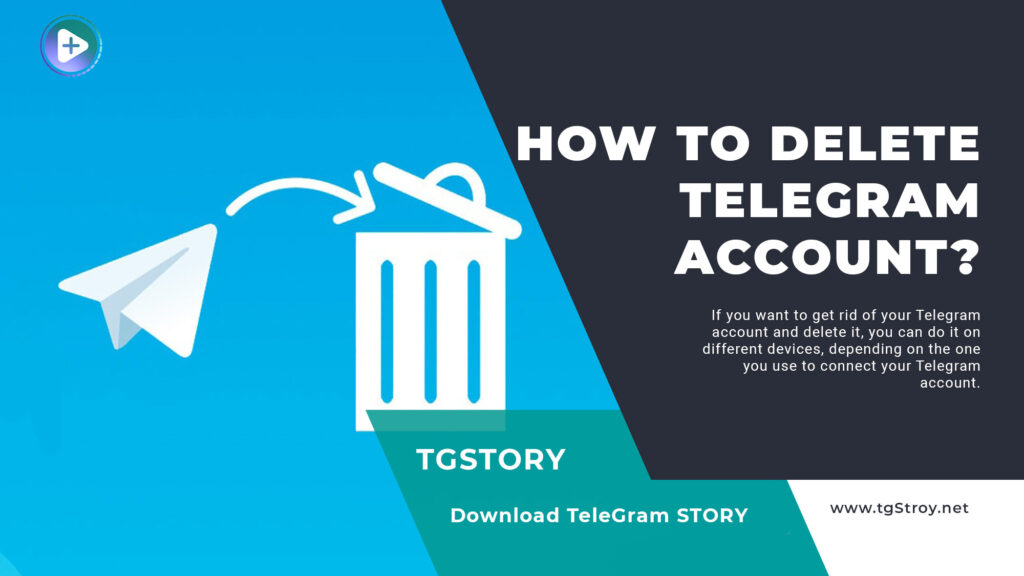 Open your favorite browser on your PC.
Then, head to My Telegram website.
Now, insert your phone number in the box with your country code.
Then tap the Next button at the bottom of the phone number box.
After entering your phone number, you will receive a confirmation code.
Then, open the Telegram app. Tap on Telegram chat and copy the code.
Then, insert the confirmation code into the website.
Tap on the Sign in.
Now, you are given the 'Delete Account' option.
Then, insert your reason why you want to delete your account.
Lastly, click on the 'Delete My Account' button.
Then verify your action by tapping on Yes.
When you delete your Telegram account in this way, your Telegram account disappears immediately.
Deleting Telegram account on iOS
If you are an iPhone user and want to delete your Telegram account, you can follow these steps:
Open the Telegram app on your device.
Then tap on the three lines in the upper left-hand corner.
Go to 'Settings' and tap the 'Privacy and Security' option.
Here, choose the 'If Away For' option.
Then, choose the period from the menu.
It will be deactivated automatically if you don't use your Telegram account within this time.
Deleting Telegram account on Android
Deleting accounts on Telegram for Android users is similar to that for iOS users. Let's see how you can delete your account on Android:
Launch your Telegram app.
Then tap on three horizontal lines in the left hand on the top.
Then choose 'Settings' and, followed by this, tap on 'Privacy and Security'.
Under the 'Delete my account' section, tap 'If away for'.
Choose the time, including 1 month, 3 months, 6 months, or 1 year, depending on your desire.
Unlike the first method mentioned in this article, deleting an account using the Telegram app takes time. Your account will be deleted automatically within the time you pick in the settings.
Reasons For Deleting Your Telegram Account
Although Telegram is one of the leading messaging apps, for several reasons you may end up deleting your Telegram account due to the reasons below: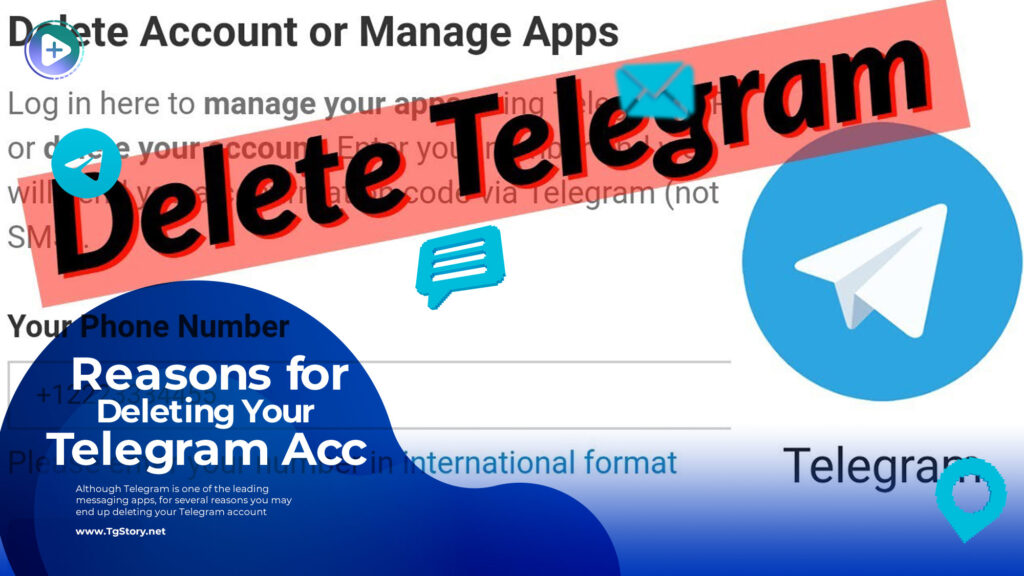 Inactive account: If users no longer use Telegram or find it unnecessary, they may delete it.
Switching to another account: Users may decide to delete their Telegram account if they have switched to another account associated with another phone number.
Distraction or time management: Some individuals, particularly students, may find Telegram or other messaging apps causing distractions or consuming too much of their time.
Switching to another messaging app: People prefer to use the app that is popular in their region and has no filtration, and if they cannot use Telegram without any issue, they may decide to switch to another messaging app.
Not happy with Telegram policy: Telegram is not featured with end-to-end encryption, unlike other apps, and to make your chat more secure, you must use the 'Secret Chat' option.
blocked account: you are being blocked on Telegram and you need a clean account to connect other users
How to save your data before deleting your Telegram account?
If your Telegram account has lots of important data and you want to save them before deleting your Telegram account, you can export your data.
Here are the steps for exporting your Telegram account data:
Open the Telegram app on your device.
Tap on the hamburger menu in the upper left-hand corner.
Head to the Settings section.
Then choose Advanced.
In this section, find' Export Telegram data' under the 'Data and storage' icon.
Tap on Export Telegram data.
You are given options for exporting, including 'Personal chats', 'Bot chats', and 'Private groups.
You can choose which can be exported by putting checkmarks beside each option.
After choosing them, tap on the 'Export' button.
What happens when you delete your Telegram account?
Before deleting your account on Telegram, it is better to be familiar with its potential consequences, including:
All your messages, groups, and contacts will be permanently deleted from the Telegram servers.
Your account will no longer be visible to other Telegram users.
You will be removed from all the groups you were a member of, and your messages will also be deleted.
Your username will become available for others to use.
If you decide to create a new Telegram account with the same phone number, you will start with a fresh account, and none of your previous data will be restored.
If you have created channels and groups on Telegram, they can continue their activity, and other admins can take over the administration privilege. But if you were the only admin, Telegram would assign one of the active members in the channel or group as the new admin to ensure there is someone to manage their community.
Final words
Telegram is one of the promising apps in the case of text messaging, allowing users to make calls or send different types of media, files, and more.
However, some users may not feel happy with this platform for several reasons, such as app filtration in their region and wanting to delete their account on Telegram.
In the article, 'How to delete telegram account?' we introduce you to an instant method for removing a Telegram account and a time-consuming method.
Depending on your preference, you can choose between these methods to eliminate your Telegram account.
What are your reasons for deleting your Telegram account in the comment section?